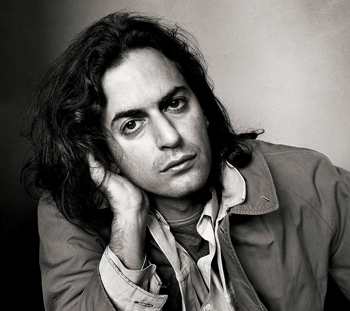 Marc Jacobs
Season after season, Marc Jacobs (born New York, 1963), manages to predict exactly what women all over the world want to wear, whether that be his super-flat 'mouse' pumps, Sergeant Pepper-style denim jackets or 'Venetia' handbags fitted with outsized silver buckles.
Born in New York's Upper West Side to parents who both worked for the William Morris Agency, Jacobs was raised by his fashion-conscious grandmother. As a teenager, Jacobs immersed himself in club culture, observing the beautiful people at the Mudd Club, Studio 54 and Hurrah. Today, Jacobs' most fruitful source of inspiration is still the crowd of cool girls that surround him (including the stylist Venetia Scott, director Sofia Coppola and numerous art-house actresses).
After high school, Jacobs completed a fashion degree at Parsons School of Design; his graduation collection (1984), which featured brightly-coloured knits, caught the eye of Robert Duffy, an executive who remains Jacobs' business partner to this day. Together they launched the first Marc Jacobs collection (1986), winning a CFDA award (the first of six, to date) the following year.
In 1989 Jacobs was named head designer at Perry Ellis. His experience there was tempestuous and his infamous 'grunge' collection of 1993 – featuring satin Birkenstocks and silk plaid shirts – marked his exit from the company. By 1997 Jacobs' star was in the ascendant once again, when LVMH appointed him artistic director at Louis Vuitton. Jacobs has enhanced the luggage company's image -not least through his collaborations with artists Takashi Murakami and Stephen Sprouse on seasonal handbag designs – and re-positioned it as a ready-to-wear fashion brand. Meanwhile LVMH have supported Jacobs' own company, which has since launched Marc by Marc Jacobs (2001), his first perfume (2001) and a home-ware collection (2003).