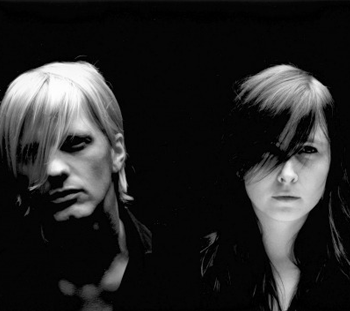 AF Vandevorst
AF Vandevorst, the Belgian design duo of An Vandevorst (born 1968) and Filip Arickx (born 1971), view fashion as nothing less than a way to communicate the inner workings of the mind.
The husband-and-wife design team met in 1987 at the Royal Academy in Antwerp. On graduating, Vandevorst worked as assistant to Dries Van Noten. Meanwhile Arickx, who worked for Dirk Bikkembergs for three years as a teenager, completed military service after leaving the Academy, and then worked as a freelance designer and stylist.
Together they established their own label in 1997, and presented their first collection in Paris for autumn/winter 1998. The label quickly came to the attention of both the fashion press and establishment; after only their second collection they were awarded Paris Fashion Week's Venus de la Mode award for 'Le Futur Grand Createur', a prestigious prize for newcomers. For the spring/summer and autumn/winter 2000 seasons the pair were invited to design the Ruffo Research collection, an opportunity periodically offered to young designers by the Italian leather house Ruffo.
AF Vandevorst clothes convey a slouchy confidence, and a version of femininity that evokes a sexy yet intellectual cool. Traditional clothing (horse riding equipment, kimonos, frock coats) is often referenced, reworked and refined until it sits slightly left-of-centre; a medical-style red cross is their enduring symbol. For collection themes, they often favour the unexpected, as for autumn/winter 2003, when honey bees provided inspiration. Following no set colour palette, AF Vandevorst stray from muted tones into brights. Recently the label has expanded to encompass footwear, accessories and lingerie, and they continue to present catwalk shows during the Paris collections.