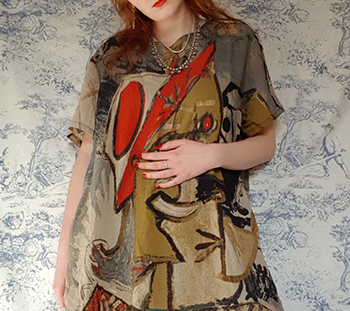 challenge of creating truly modern clothes
May 29, 2019
It pains me physically to see a woman victimized, rendered pathetic, by fashion. I didn't want to be a fashion designer, and for a good half of my career I didn't like it. I always wanted to do other things. I adore the challenge of creating truly modern clothes, where a woman's personality and sense of self are revealed. I…
About Top Fashion Designers Directory
Top-Fashion-designers.info is the only online directory dedicated specially to fashion designing. Providing in depth list of world's famous fashion designers, Top-Fashion-designers.info is the most comprehensive online resource in this field. Due to well organized content and powerful search engine techniques Top-Fashion-designers.info enables fashion pros and fashion lovers quickly find information about any of the famous designers.
The main goal of Top-Fashion-designers.info is to provide complete and up-to-date information on fashion designers from all over the world, present their artworks to a wide audience and help them to get new clients. We also provide relevant and burning news and articles covering all aspects of fashion design.
This Month's Designer Highlight

"Where Originality Lives" Jacques Clothesline offers one-of-a-kind wearable art, printed apparel, and artful accessories. Their latest release of the "Healing Series T-Shirts" are becoming as popular as their sports related Motivational Tees.
Fashion designers can benefit from:
Publishing their portfolio in our directory. The portfolio may include: biography, personal details, address and e-mail, artwork description, photos with description;
Publishing own news, press-releases or providing information about their collections or other creations;
Subscription to our free news distribution service to get hottest news and updates at first hand.
Fashion fans can benefit from:
Quick and easy search of information on fashion designers by any criteria: location, name, specialization;
Finding all up-to-date fashion industry information from our news directory;
Subscription to our free e-mail newsletter to get hottest news and updates from the world of high fashion.