Dolce & Gabbana
Dolce & Gabbana are fashion's answer to Viagra: the full throbbing force of Italian style. The winning- combination of Dolce's tailoring perfectionism and Gabbana's stylistic theatrics has made the label a powerhouse in today's celebrity-obsessed age and just as influential as the ambassadors of sport, music and film that they dress.
Prada
Famous italian fashion designer Miuccia Prada
In 1971 Miuccia Prada entered the family business. Twenty years later, the highly traditional leather goods company had changed beyond all recognition. The innovation of something as simple as a nylon bag meant there was no looking back: Prada was on the way to redefining luxury, subtlety and desirability in fashion.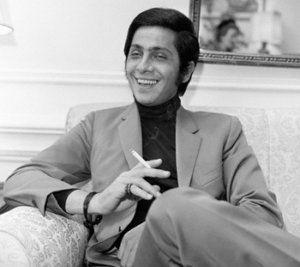 Valentino
Top italian fashion designer Valentino
Valentino Garavani – who, like all megastars, is known simply by his first name -is Italy's greatest couturier and one of the most respected designers showing in Paris. While wannabe glamour girls lust after his V-logo belts and bejewelled sandals, to his loyal following of moneyed couture clients Valentino is synonymous with showstopping evening dresses