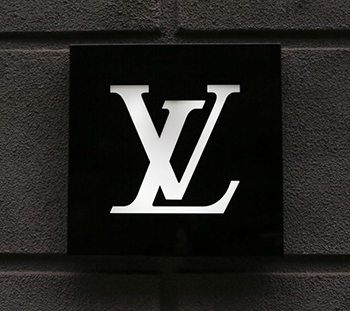 Louis Vuitton
Since 1850th Vuitton set the standards for extravagance, luxury and craftsmanship. LV is a subsidiary of LVMH (Louis Vuitton Moet Hennessey), the first global group to specialize in prestigious luxury products. LVMH – the world leader in luxury which possesses a unique portfolio of some 50 prestigious brands. The Group is active in five different sectors: Wines & Spirits, Fashion & Leather Goods, Perfumes & Cosmetics, Watches & Jewelry, Selective retailing. Most recently, the Group introduced Vuitton's ready-to-wear line. LV is more than just a quality of fashion products – it's a lifestyle in vogue.
Louis Vuitton began manufacturing trunks in Paris in 1854, and the company he started became one of the world's most famous makers of luxury goods, known especially for its designer luggage pattern: a beige-on-chestnut monogram, "LV." Vuitton's high-quality traveling trunks were such a hit in 1850th that every then "celebrity" (including Ismail Pasha, Khedive of Egypt, Grand Duke Nicholas – future Tzar of the Russian Empire and King Alphonse XII of Spain) ordered a set of trunks. The Vuitton line gained international recognition winning a bronze medal at the 1867 World's Fair and a gold medal at the 1889 World's Fair, both held in Paris.
Lately Vuitton began a series of innovations: he built flat stacked trunks covered with canvas. This new method protected the luggage and its precious contents and soon met with considerable success – but attractive canvas was copied almost immediately. In 1873, LV launched a counter-attack, introducing a canvas bearing red stripes on a beige background, and a few years later, with a beige monochrome. Success was overwhelming, but with the same result: more and more counterfeit copies.
After Louis death in 1892, his son, Georges, took the company to new heights, developing what is recognized as the first "designer label" on a product – "LV" monogram. LV luggage thus became the first manufactured products to bear the brand name on the outside. Georges also developed the celebrated five-tumbler lock. Unpickable, each lock has its own number that allows the owner to open his entire luggage with a single key. Ever since its invention, this lock has been an element of all suitcases and trunks produced by LV.
In 1998 the superstar New York designer Marc Jacobs joined the firm as Artistic Director. He launches a pret-a-porter Vuitton line, a far cry from the historic luggage and bags. His designer clothes are so popular that Louis Vuitton now produces an entire collection of his shoes and launches in 2004 a jewellery collection as well as highly demanded watches collection. Now barely 40, Jacobs was behind the latest hot handbag wowing the wannabes, the manga "eye" bags designed by Takashi Murakami, a cult Japanese artist whose clean colours and flower shapes have livened up the brown and gold LV leather. Saying it wanted a "sophisticated, influential and sexy woman," LVMH signed Jennifer Lopez in 2003 for its fall-winter advertising campaign. Marc Jacobs wanted a "contemporary icon" to represent the company and sought "a sophisticated, influential and sexy woman."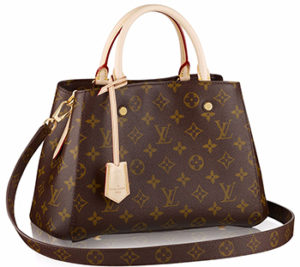 Louis Vuitton Handbags
Louis Vuitton Handbags spell one word: classy. Louis Vuitton Bags combines fresh and trendy to make the perfect accessory for any outfit working for any season and any occasion.
Besides handbags, luggage and apparel, LV has a variety of luxury office products like alligator covering The Cargo Fountain Pens, and gold-plated Doc Pens. In Sept 1997, Louis Vuitton produced a new product line named Taiga for men. It includes all office accessories, purse, and luggage. The luggage series include backpack, small luggage for a short trip, suitcases.